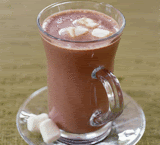 Another one of those cold rainy days............
Closing Trades:
Sld DKS @ 60.61 (open)
BC OPLK @ 12.96
BC AEO @ 23.33 (WTF????)
Daytrades:
Positive earnings guidance for
ADI
LMIA
BYI
TECD
LMIA and TECD didn't work, the others did.....also my stupid pattern observations - is it just me or does the one that I list first always work?? I'll have to check that!
Opening Trades:
Buy TECD @ 37.67
SS ROST @ 27.03
xox